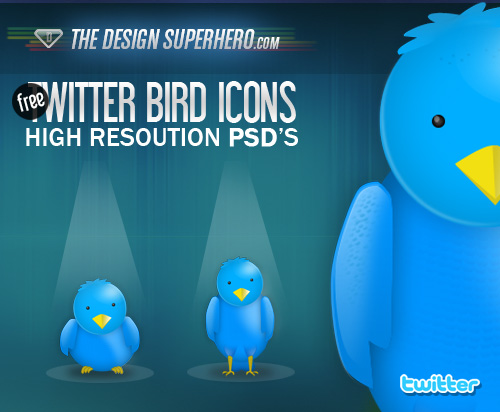 It was when I started thinking about redesigning of my website, I thought I should have each and every portion of my website unique that should run smooth on any best web hosting server. I wanted each and every element handcrafted by myself. I don't know when this twitter bird hit my mind. But I started drawing this twitter birds even before I started designing this blog's wireframe.

In between Navdeep of Dezinerfolio has requested me to contribute the icon with his latest icon set. So I did. You will get the pure vector PSD of the icon from dezinerfolio's onStage icon set. He put a good effort on it to make it pure vector!
Not only PSD's, I also have PNG versions of the same icons in different dimensions ( 256, 128 and 64)
The icons are 100% free. Use it anywhere. But don't tell anybody that you made it. Tell my name 😉
PSD Files
[download#1#image]
PNG Icons
[download#2#image]
Don't forget to book mark/share this post.. Enjoooy Moreover webmasters can check cheap web hosting geek for hostin plans.