Version 2 of the icon set is available now – with 36 icons! Click here -> social icons
Yippee! At last, here goes my first icon set. I am giving away it via Smashing Magazine!
This icon set contains 22 icons. Anyone can use the icons for private and commercial projects, blogs and web-sites for free, without any restrictions whatsoever. However, not allowed to sell or redistribute the icons without The Design Superhero's or Smashing Magazine's permission.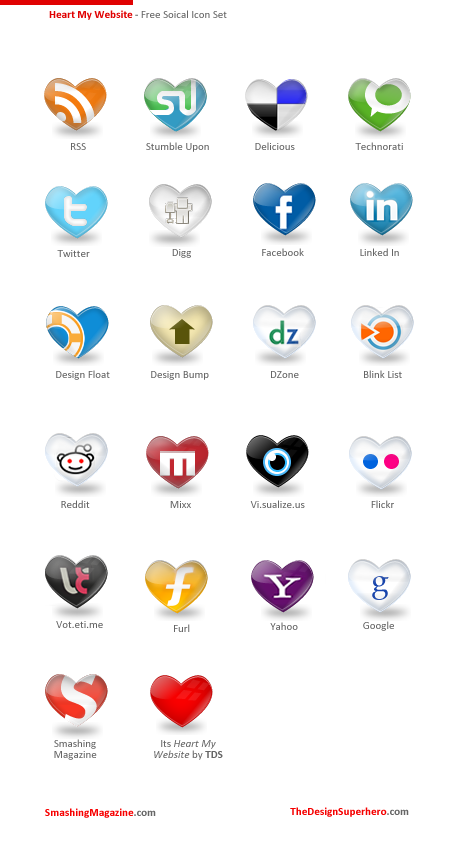 You can download the files either from Smashing Magazine or from here.
[download#3#image]