Although it takes a lot of work and effort to establish and maintain, a well-organized environment is always inviting and comfortable. Whether you are walking into a home or office space, your initial reaction will be based on whether or not everything is in order.  That is exactly how prospective and existing customers feel when they browse your website. Not having everything organized and in its proper place will cause you to lose more customers than you might realize.
1. Don't Clutter the Homepage
As a business owner, don't be in a rush to share everything you can with your customers as soon as they reach your website by cluttering up your homepage with an excessive amount of information. When it comes to content, there is a thin line between appealing and distracting. Focus on following the less is more principle when creating your homepage to make your customers feel compelled to dig deeper within your site to find out more.
2. Don't Keep Your Shopping Cart Hidden
Don't make the mistake of thinking that showing your shopping cart too early will cause your customers to feel pressured, and hastily leave your site. Unlike within the traditional world of commerce, online consumers are eager to find exactly what they need, and finalize their orders as quickly as possible. Regardless of the specific type or format you decide to use for your shopping cart, make sure that it remains visible throughout each of your webpages leading to the checkout page. One report even recommends attaching shopping cart links to each of the thumbnail photos of products that have been added, according to Yahoo Small Business.
3. Use Super Menus for Efficient Navigation
Cluttering your page with navigational tabs, links and menus may seem to be good organization, but can actually cause the efficiency of your site to decline. As mentioned earlier, there is a thin line between appeal and distraction, so it is recommended that you keep this in mind when developing the navigation aspect of your website. Many web design experts recommend the use of super menus that allow visitors to access drop-down listings when hovering over them to provide maximum accessibility with minimum clutter, according to Creative Bloq.
4. Don't Forget to Display Telephone Numbers
Although an overwhelming number of people rely on social media platforms and email accounts to communicate and stay connected, there are even more who do not. Therefore, make sure you provide all of your company's contact information clearly—including physical address, phone numbers, fax numbers, email addresses, hours of operation and social media profile links while designing your website. Doing so will allow your customers to trust in you simply because this extensive level of transparency will lead to prospective customers willingly trusting in your company much sooner than you might realize.
5. Focus on Photo Placement and Quality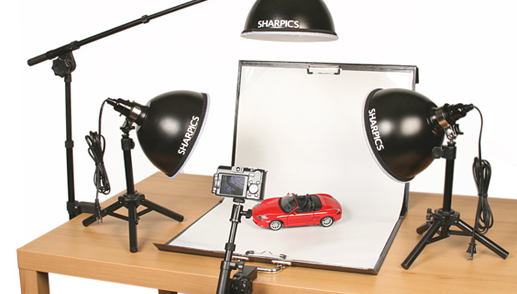 One of the worst things you can do is have everything else set up and organized beautifully throughout your website except for the images of your products.  Make sure they are strategically placed within your online catalog, and that a small thumbnail or tile of the selected products will also end up in their populated shopping carts as well. When it comes to the overall quality of the picture, do not overdo it with editing and enhancing. Remember, you want to be able to depict an honest rendering of what that product is going to look like once it finally arrives at its new home so that your customers will continue to trust in your services, and bring you more business in the future.