I have seen a lot of brands that produce awesome products and provide amazing services but when it comes to customer support, they prove to be unprepared. The main problem arises because of the absence of a complete and reliable help desk software or tool that can empower their customer support.
Well, if you are one such brand-owners who looking to provide a  good customer support then today might be your lucky day as I introduce to you Wix Answers – that's literally the answer to all your customer support-related problems.
What is Wix Answers?
A new product by the creators of Wix – the free online website builder, Wix Answers is a cloud-based help desk software that offers all you need for creating a complete customer support center for your business.
Doesn't matter if you're running a small business or a large enterprise, Wix Answers covers everything that your customer support center would need, that includes:
An efficient and customizable Help Center.
A multi-channel Ticketing System.
A Call Center to make and take calls seamlessly.
A Widget that incorporates useful information right on the product pages.
Localization of content (translation) and SEO.
Offering support in multiple or region-specific languages.
Beautifully designed templates.
Task management tools.
Feature-filled content editor.
Data collection on your customer base through reports and insights.
Now as you know the basics about Wix Answers, let's discuss some of its special features in detail.
Help Center
Wix Answers offers you to create an efficient customer support help center where your customers can instantly get support and solutions to their problems. In the Help Center you can provide articles, practical guides and tutorials related to your products or services so your customers can find solutions before turning to the support team.
The Help Center also offers you to integrate the helpful articles to the Ticketing System so they are accessible to your support team. Additionally, you can fully customize the Help Center with your logo and brand identity.
Ticketing System
Another helpful feature of Wix Answers, the Ticketing System allows you to respond to the questions and issues of your customers quickly and efficiently. The Ticketing System is multi-channel meaning that you can receive and manage customer queries from the Help Center, via email, and through Facebook business page.
The support team working through the Ticketing System can make use of the Help Center articles and saved replies, to quickly answer common questions.

It's a known fact that most people don't want to rely on sending emails, texts and written messages, or reading articles and guides. For all those clients Wix Answers has a Call Center facility.
It works in a way that when a customer calls, his query is put in a queue and can be allocated to the agent who has the most knowledge regarding the specific query. Such a strategy turns out to be really helpful for providing top class customer support.
What's more interesting about the Call Center is that you can set up your call lines, queues, add multiple agents to a call, and IVR flows in minutes and you can also get your own 1-800 number without having to download anything.
With the Callback feature, your customers can request a specific time for your agents to call them back, add their account details and specify their request. So you'll already know who the caller is and the subject of their request.
Localization and Multi-Language Support
If you cater to customers in different parts of the world, it is very puseful to localize your content in terms of language, SEO and the laws and customs of each region you're operating in.
At this point, Wix Answers is available in 11 languages that include; English, Chinese, French, German, Italian, Japanese, Korean, Polish, Portuguese, Russian and Spanish. However, more languages are soon to be added.
As you sign up to the Wix Answers service, it will ask you to choose your primary language from the ones mentioned above. Once you have an account, you can add additional languages along the way. Whichever language you add, the software will provide you with a localized email and Help Center templates.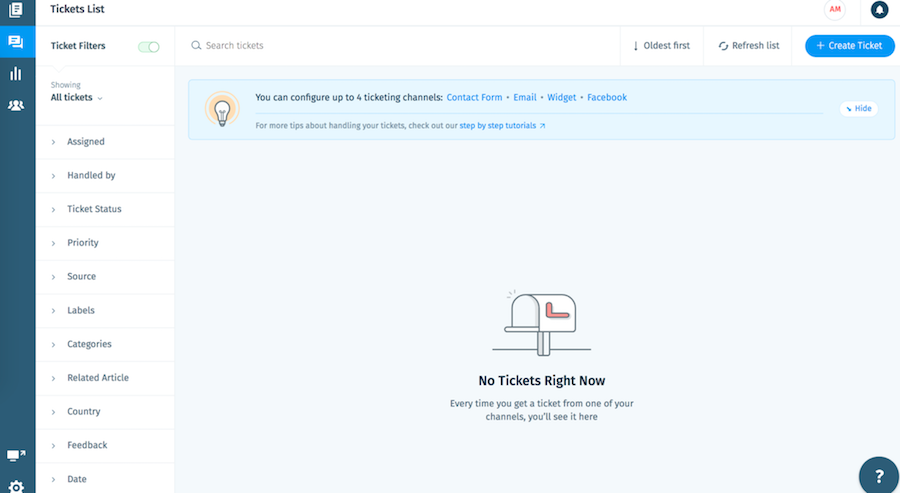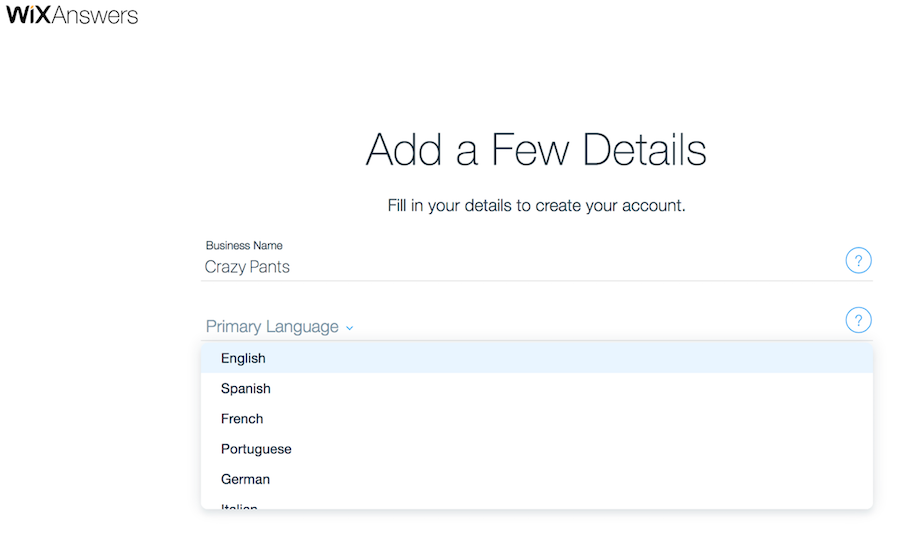 Translation and localization of content is not only helpful for the customers, it's also great for your SEO as it helps your business get found online easily.
Some Concluding Remarks
No matter how good your product or service is, if your customer support is not efficient enough, it will always give a bad impression to the public. Having said that, there are a lot of help desk software and tools out there, some offer a great call center, others are good at their ticketing service and so on.
However, what sets Wix Answers aside from these tools is that it provides ALL the features of an effective and complete help desk software in one place. Now all you have to do is to sign up and experience it yourself.