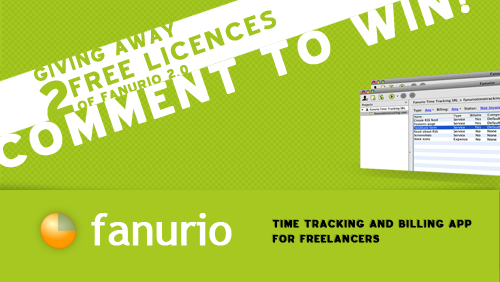 After a while here again a comment-to-win contest in TheDesignSuperhero . This time we are giving away licenses of Fanurio 2.0 to two winners.
Fanurio is a time tracking and billing software application, highly appreciated by freelancers for its intuitive interface, flexible timer and ability to produce detailed invoices.
How special is Fanurio?
Take a look at it's feature list. It has everything you would need to manage your freelance projects.
Tracks the time you are spending on each project
Generates bills accordingly
Creates invoices
Analyzes projects and generates overall reports.
Fanurio is a very light weight application built using Java technology which enables it to run on Windows, Mac OS X including Leopard, Linux and other flavors of Unix.
Get in to the contest, right away…
All you have to do is just to leave your comment here. You have time till Wednesday, 3rd June 2009.
Enjoy… 🙂