Yes, another free twitter icon. Dear readers, it's been a long time since I offered you a freebie. Today I am giving away layered vector file of a cute twitter bird icon!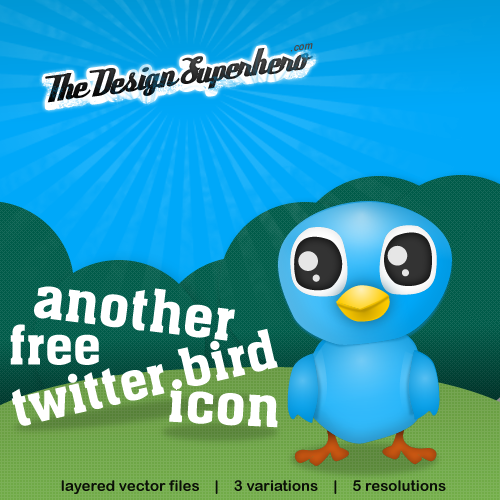 The icons are totally free from any copyright laws, you can use it for any commercial or personal projects. Only one condition,  the icons may not be offered for free downloading directly from any other websites without my permission.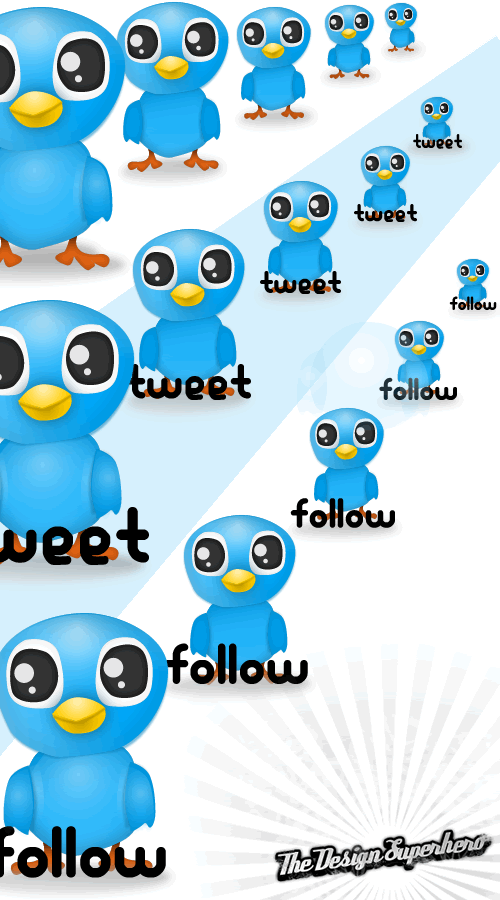 I offer you three variations as you can see. The zip file contains vector source file and flattened transparent PNG files in 5 different resolutions. Enjoy!
My desiged twitter icons are very handy in size and can run easily on any cheap hosting server, so it does not matter either your site is hosted on shared or vps hosting.
PS. Follow me on twitter, I'm a cool guy.. 😉

Why not subscribing RSS? You will get to know the updates faster! Subscribe Now.