UPDATE: Now with PSD! Download PSD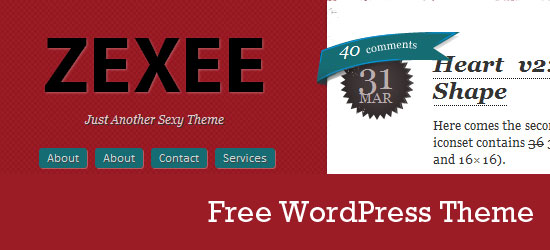 Today I am very proud to announce the release of my first free Worpress theme – Zexee!
It is a free, two column WordPress theme originally based on The Design Superhero's previous design.
The theme is provided to users under the open source GNU General Public License. That means, you can use it for personal as well as commercial purposes. I am releasing the theme via one of the very popular design blog, Six Revisions.
Full view of the design
Demo and Download
Download it from Six Revisions
Checkout the Live Demo
Download PSD ← NEW! (Not really a perfect PSD, but it will work for you)
What do you think about the theme? Cool or no cool? Please write a comment and let me know.